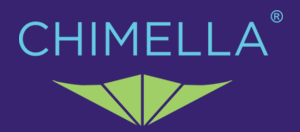 Chimella
Fits a flue size between 8″ x 8″ up to 16″ x 16″. The shaft extends to 22″.
Key features:
The Chimella is an innovative fireplace draft stopper that can easily be inserted into any shape chimney flue or smoke chamber to prevent drafts, collect fallen debris, and stop birds or animals from coming down into the chimney.
EASY INSTALLATION – Installation is fast and easy. No more dealing with blowing up cheap balloons that can inflate and deflate depending on temperature or even pop. Simply insert, turn, pull down the handle and you're done!
SAVES ENERGY – An open chimney is like leaving a window open in the house. The Chimella chimney flue umbrella stops drafts of air from coming in and out of your home, saving you up to $250 a year on your energy bills.
DURABLE & UNIVERSAL – The Chimella is a strong and robust product made from quality materials and fits any size flue from 8"x8" up to 16"x16" – round, square, rectangular, or triangular.
30-DAY GUARANTEE – If for any reason you aren't completely satisfied simply send it back for a full refund within 30 days!
Description:
Save energy, stop the drafts, and block the fireplace flue with the Chimella chimney fireplace draft stopper.
It is a durable, innovative, and easy to install product engineered to prevent cold air from coming down the chimney, avert down drafts and howling, collect any fallen debris, stop birds or animals from coming down the chimney, and stop smoke from coming down unused fireplaces with shared flues.
Made from the highest quality materials, this is the must-have chimney flue accessory for every open grate fireplace, saving you money and maintaining a more comfortable home.
Chimella Key Features & Information:
Includes Chimella Chimney Flue Umbrella, equipped with automatic open and release button for easy installation and removal.
For open grate fires which use gas or natural fuels which have any flue shape between 8"x8" up to 16"x16"  at a height of 2 feet above the fireplace opening.
Will fit any shape of flue from 8"x8" up to 16"x16" – round, square, rectangular or even triangular.
The beautifully sculptured handle is designed to be a permanent reminder not to light your fire while it is in the flue.
Canopy designed to catch fallen debris for easy disposal.
CHIMELLA Storage Bag designed to keep the canopy neatly packed away when not in use.
Stops drafts, debris, fireplace smells, and more.
• 30-Day Money-Back Guarantee.
Purchase Chimella